Experience the day-to-day running of a grass-roots NGO!
This versatile experience and observation program gives insight into all aspects of running Aldeas de Paz Foundation. This program is focused on those who are interested in starting their own charity or want hands-on experience working in an NGO. The foundation relies on NGO volunteers to ensure smooth operations and therefore requires flexibility on the part of the volunteer.
Direct work with our primary beneficiaries is an essential part of the work of Aldeas de Paz and therefore NGO volunteers are also expected to participate in foundation-wide events and activities involving our beneficiaries.
watch interview of a former NGO management volunteer
The NGO Administration volunteers & interns observe and assist the Coordinator with office work, as well as in-community project support and administrative work and the coordination and supervision of community programs.
The NGO Manager will furthermore help to ensure the wellbeing of our volunteers and their full integration into various programs offered, as well as into the social life in Samaná.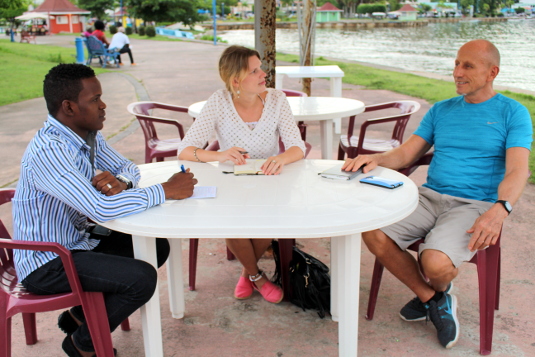 Activities can include but are not limited to
• Assisting with the coordination of volunteers, including conducting meetings with the volunteers
• Support the day-to-day running of the NGO and attend meetings with local actors, authorities and community members
• Shadowing the director/ coordinator in general administration & day-to-day tasks
• Working in financial accountability tasks such as financial planning and budgeting
• Attend frequent operational meetings to discuss events at the foundation
• Participate in and remain informed of all of the foundation programs
• Assist with updating social networks and the webpage
• Help promoting our cause online and practice fundraising through social media and grant writing
• Assist board meetings and take useful meeting minutes and prepare reports
• Assist with editing our monthly newsletter
• Help with editing information and job descriptions and assist with updating listing opportunities and forward updated information to our international sending agents

Program activities for volunteers with advanced Spanish skills
Working on public relation projects designed to mobilize community support. These include, but are not limited to: radio broadcasts, participating in neighborhood council meetings, writing bulletins, organizing community projects, working with locals to find new volunteer opportunities, translate newsletters and website information into Spanish.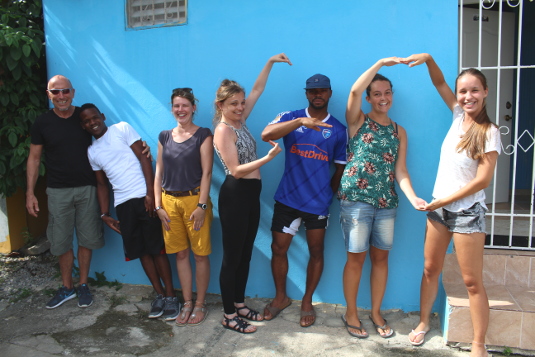 Requirements
No previous NGO experience or specific skills are required. A typical NGO administration & management volunteer and intern needs to be enthusiastic, willing to learn, ready for a challenge and have a desire to take initiative in coordinating a group of volunteers and daily tasks.
Friendliness, care, commitment and patience are among important qualities. The ideal volunteer would have a passion for development work, some experience in international volunteering, and a desire to help other volunteers to have positive experiences with us.
Activities that a volunteer can participate in are entirely dependent on motivation and previous experience. Staff and other volunteers will support the participant. Basic conversational Spanish is very helpful for some activities but even without knowledge of the Spanish language there is lots of work to do. To enable deeper integration into the community we provide free Spanish classes on a weekly basis, full support and 24/7 back-up. We ask you to bring your laptop and Pen Drive with you as flexibility regarding your working environment is necessary.
Volunteer Placement or Internship
This program can be booked as volunteer placement or as internship.
Time Commitment
Minimum time commitment is 4 weeks. For volunteers & interns with little experience, a six to eight weeks minimum time commitment is encouraged.
Placement Locations
Samana and Las Terrenas