Help rescue neglected animals, provide care and assist maintaining the farm!
In the Dominican Republic there are plenty of animals in need of care and of a home. Many dogs are homeless and sick; you can often find neglected and malnourished horses – just to give some examples. It is rare that anyone cares about these animals or gives them the affection and nurture that they need.
For many years, a farm close to Samaná has already been helping animals in need by providing a home, food and arranging medical treatments. Dogs, horses, mules, cows and many other animals live on the ranch in the middle of the beautiful nature that surrounds Samaná. There is always a lot to do and support is much needed to be able to continue providing care to the animals and finding new homes, especially for the almost 50 dogs living on the farm.
You can become a part of this project by taking care of the animals, training them and maintaining the property. By raising awareness and educating children about how animals can increase our well being if we take care of them you can also contribute to improving the situation in the long run.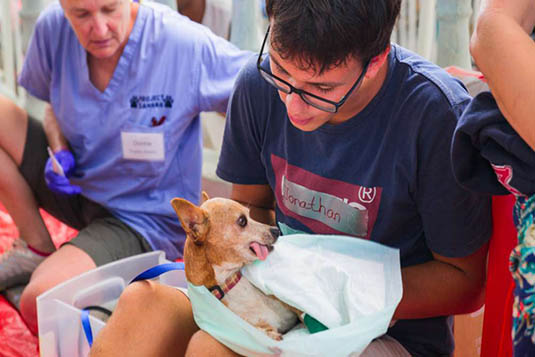 Activities can include but are not limited to
• Caring for dogs and training them
• Caring for horses and mules and training them
• Maintaining meadow, stables and kennels
• Maintaining the farm by helping with painting, building fences, planting king grass, fixing doors, among other tasks
• Supporting veterinarians during medical treatments or operations to neuter or spay animals
• Developing and executing awareness rising and education activities for children or the general population in order to improve the situation of neglected animals in the long run
Requirements
Overall there are no previous experiences required to participate in the program, but of course you have to be an animal lover. A typical Animal Care & Farm Maintenance volunteer and intern has already worked in animal shelters, is a student in a veterinary school or a dog walker, etc.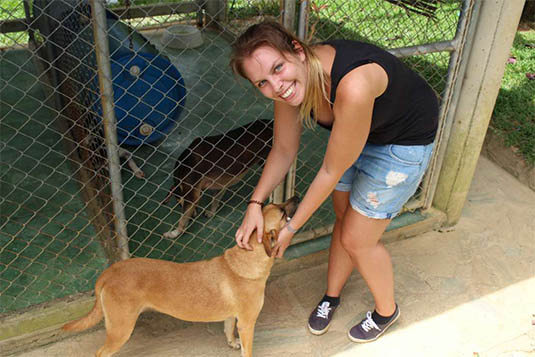 However, a person that does not necessarily have any experience or training, but just really loves animals and wants to help care for them is welcome as well. He or she needs to be enthusiastic, proactive, ready for a challenge and willing to do maintenance work (for example cleaning kennels and stables). Friendliness, commitment and patience are among significant qualities.
watch interview of a former animal care volunteer
Basic conversational Spanish skills are required, and the more advanced your level of experience and Spanish language skills are, the more opportunities will be available to you. Even with little Spanish there is lots of work to do. In order to enable deeper integration into the community, we provide six free Spanish classes on a weekly basis, full support, and 24/7 back up.
Volunteer Placement or Internship
This program can be booked as volunteer placement or as internship.
Time Commitment
Minimum time commitment is 2 weeks. For volunteers & interns with little experience, a 4 weeks minimum time commitment is encouraged.
Placement Locations
Samana